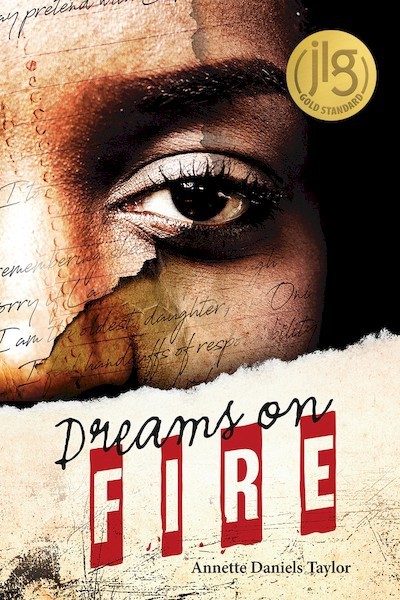 Reading Level: 3-4 • Interest Level: 9-12
Dreams on Fire
Author:
Annette Daniels Taylor
Specs:
5 1/2" x 8 1/4" • 200 pp • Written in verse, Excerpt from similar verse book, Suggestions for further reading, About the Author, Hi-lo text
HC ed.:
978-1-5383-8248-6 •
$19.95
|
$14.95
eBook:
978-1-5383-8324-7 •
$19.95
|
$14.95
Pbk. ed.:
978-1-5383-8247-9 •
$12.90
|
$10.95
With an incarcerated father and an estranged drug-addicted mother, Shanequa's dreams of higher education feel like a fantasy. When Shanequa gets the chance to attend a prestigious private prep school, she feels like her dreams might become reality. Shanequa finds it easier to lie to her new friends than tell them the truth about her family. When her lies are found out, and Shanequa strikes back in blind rage, her path changes forever.
"Using realistic, raw, and powerful poetry that will reach the reluctant reader, Taylor's novel tells a difficult story entirely through the poems of its young protagonist…Effectively uses poetry to tell a story simply and with no frills, and yet ensure honesty flows through every word…A beautiful, empowering choice for a wide spectrum of readers."
—Booklist
"America's systemic race and class problems are viscerally rendered in this evocative account…A haunting and honest depiction of adversity and triumph that reveals America's continuing struggle to give equal opportunities to all."
—Kirkus
View Spread